Resources
Phone and Computer Applications with
Fun and Educational Activities
RESOURCES
Downloadable
materials.
ABC Mouse offers fun story-based videos, quizzes, and activities. (Available both as an app and a website.) Ages: 2-8. Cost: One-month free trial, then $10/month subscription. Get it for: iOS, Android, or on the Amazon App Store.
Simple and engaging music app for toddlers encourages touch. Age 2+ Devices: iPhone, iPod Touch, iPad, Android (2011)
Baby Sign & Sing (by Baby Sign & Learn)
Android and iPhone (free)
If you are interested in doing pre-speech Sing & Sign with your baby, this offers a visual dictionary. Great fun for parent and child and it helps with development, too.
Super-smart shape-based playground designed for youngest app users.
A list of Apps recommended by Common Sense Media.
Crayola ColorStudio HD (by Griffin Technology)
iPhone (free)
This app turns any iPad into a colorful drawing pad, without ruining the wallpaper or table.
Delightful, open-ended journey helps teach words. Ages 2+.
Five great apps to keep your kids reading and learning at home. Instantly access 40,000 e-books, learning videos and quizzes. (Free to parents for 30 days; free classroom access to all educators.) Ages: 2-12. Cost: one-month free trial, then $8/month. Get it for: iOS or Android
Goodness Shapes is a playful, learning adventure for preschoolers and toddlers. Your kids will get familiar with shapes, colors and patterns through unique challenges that involve matching, sorting and other fun games. Ages: 0-4. Cost: $1. Get it for: iOS
Personalized early literacy program chock-full of choices. Ages 3+.
Devices: iPhone, iPod Touch, iPad, Android, Kindle Fire (2016)
Hungry Caterpillar Play School
A comprehensive curriculum tailored for 2-6 year-olds, using the latest classroom-proven techniques. Ages: 1-5. Cost: free to download, $6/month or $50/year subscription. Get it for: iOS, Android, or on the Amazon App Store
Free, fun educational program for children ages two to seven.
Kids Builders (by SWIZZMAGIK LLC)
iPhone and Android (free)
This app includes easy activities to help your child grow in six areas: his or her mind, words, body, relationships, safety and health. These activities engage your child's various skills and encourage them to move about and explore their surroundings.
Let Me Talk: Free AAC Talker (by AppNotize UG)
Android and iPhone (Free)
This app supports communication in all areas of life and therefore providing a voice to everyone. You can line up images in a meaningful way to make a sentence, also known as Augmentative and Alternative Communication.
LetterSchool App encourages early literacy and numeracy skills by guiding children to tap, touch and trace colorful animations.
Music Sparkles – All In One Musical Instruments Collection HD
Great play-along music app for little ones; upgrade is fab. Ages 2+.
Nick Jr.'s app offers parents the chance to let their kids enjoy their favorite shows on the go — no TV required! The app has videos from all of Nick Jr.'s shows and a collection of games (both educational and not-so educational) based on Nick Jr. shows that feature your kids' favorite characters. Ages: 2-7. Cost: free, some content requires cable provider information. Get it for: iOS, Android, or on the Amazon App Store
Lovely app lets toddlers turn off the lights for bedtime. Ages 2+.
Enjoy Pat the Bunny, now reimagined as an app! This classic children's book and award-winning app is perfect for little fingers and big imaginations! Designed especially for toddlers and preschoolers, the app features a Play mode where kids can feed and interact with Bunny.
The PBS Games app allows your kids access to a full collection of educational games based on PBS shows, anywhere and anytime. Games cover all types of subjects, from math to reading and much more. Ages: 2-7. Cost: free. Get it for: iOS, Android, or on the Amazon App Store.
PBS Parents is a trusted resource that's filled with information on child development and early learning. It also serves as a parent's window to the world of PBS KIDS, offering access to educational games and activities inspired by PBS KIDS programs.
The PBS KIDS Video app gives kids and parents access to thousands of free videos, including full episodes and clips from top PBS KIDS series. Ages 3+. Devices: iPhone, iPod Touch, iPad, Android, Kindle Fire (2011).
Peek-a-Zoo – by Duck Duck Moose
Tots learn to recognize emotions, behaviors with cute app.
Quick Math Jr. is an award winning app that covers the essential foundations of mathematics, including counting, addition and subtraction, place value, writing etc. Ages: 4-8. Cost: free. Get it for: iOS
Get help with counting, the alphabet and lots more–from Elmo, Cookie Monster and other Sesame Street friends. Ages: 2-5. Cost: $5. Get it for: iOS, Android, or on the Amazon App Store
Toddler-friendly app has more than 250 sights and sounds. Ages 2+.
This app gives kids a fun, animated introduction to learning letters, vowels, and words. It also includes the sign language alphabet. Ages: 2-5. Cost: free, option to upgrade for $35/year. Get it for: iOS or Android.
YouTube Kids is an app that screens YouTube content and only shows what's appropriate for kids ages 2-12. (However, parents should still make sure to set the parental controls and check their child's watch history regularly.) Ages: 2-12. Cost: free. Get it for: iOS or Android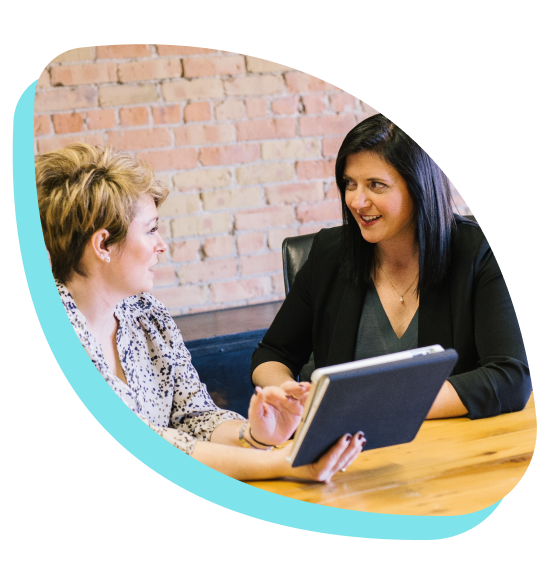 Our Role
How we're able to help.
By supporting our young children today, we promote
healthier and more prosperous communities tomorrow.
Contact us for free and confidential support & resources.
RESOURCES
Related
materials.
See all resources
resources
CDC Milestones & Tracking App – English
The Centers For Disease Control and Prevention (CDC) has developed a checklist for parents, pediatricians, caregivers and teachers to utilize in monitoring and tracking a…
resources
The Backpack
 Connection Series: Behaviors
The Backpack Connection Series was created by Technical Assistance Center on Social Emotional Intervention (TACSEI) to provide a way for teachers and parents/caregivers to work…